Revitalize Your Skin
A luxury line of natural body care, providing intensely nutritious products for your skin. Conscious with unquestionable elegance. A signature scent that that quenches your senses. Made on island with a vision to incorporate locally produced ingredients with unequaled quality.
The Powder Room Spa
The Powder Room Spa is sweet and petite, located at BOOM restaurant, English Harbour, Antigua West Indies. An ideal setting to take a perfect moment of a stellar day to pop down from your day bed and have one of, if not the best massages You have ever had in your life. So many wonderful treatments to choose from. Fresh Food Facials, mind melting massage and more. You don't have to believe us, just read the reviews.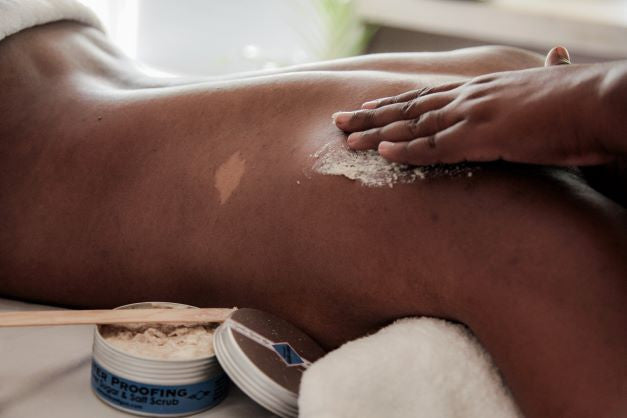 Don't just take our word for it!
See what some of our customers have to say.
I booked facial at Boom Spa with Mary, I have had many facials all over the world in luxurious spas an this facial ranked up there with the best, it was so good I am going back in a week for more. Plus Mary's original products are brilliant and I am addicted to her lip balm and toner!
Your products are fabulous...I just finished the spritzing frankincense toner and am hording the bomb balm!
Booked a massage at The Powder Room Spa and felt the stress of the season melt away. Thank you Mary Wilkinson for your magical and healing hands…Feeling relaxed and refreshed!
Newsletter
Sign up to our Newsletter and Receive a FREE GIFT with your first order!